---We supply full line of mining equipments and technical support
Gold Wet Pan Mill / Gold Milling Machine
The wet pan mill  which is named by the diameter of grinding roller, is mainly applied for grinding of some kinds of mining
In Sudan, at least 85% gold miners are using the Gold Grinding Machine (wet pan mill) in there gold processing system.
Wet Pan Mill Working Principle
1.Firstly the motor will transmit the motive power to reduction gears,under the drive of reduction gears that passing through large vertical spindle,then the power cabient transfers to above whippletree.
2.The whippletree pulls the two runner wheels clcokwise rotation,runner wheels are not only revoluting around the large vertical spindle but also could retating by themselves.
3.After adding into ore,the materials are under the extrusion of grinding roller weight to revoluting and rotating with runner wheels,when twisting that coming into being huge friction force with grinding base,after suffering repeated extrusion,rub,grinding that be crushed thoroughly.
4.Under the effection of grinding roller operating,the crushed materials and the water mixed intensively to float on it uniformly,then passing through the overflow discharge gate that setting up on the mill basin to discharge,after that enter into next operation procedure to process.
5.Coarse mineral was sank on the bottom of grinding base,going on grinding and crushing,till the fineness could reach to standard floating on it.
Wet Pan Mill Structure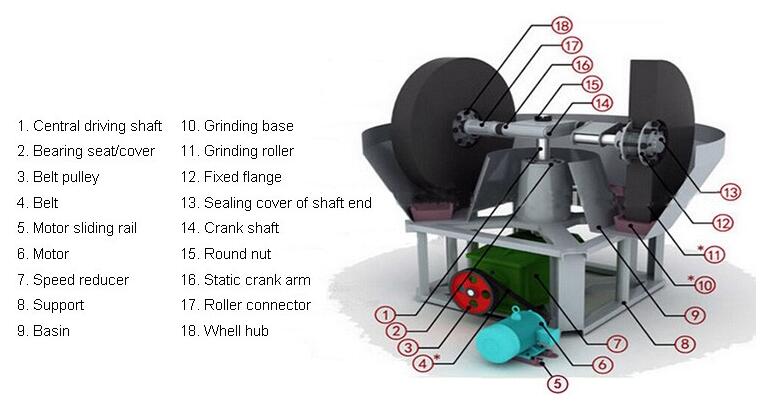 Technical Data
Model
Roller Dia
Basin Dia
Feeding size
Speed
Power
Weight
Capacity
(r/min)
(kw)
(ton)
(tons)
900
900mm
1585mm
<20mm
16-18
2.2
1.8
0.2-0.3
1200
1200mm
2060mm
<25mm
13-18
7.5
4.9
0.4-0.5
1600
1600mm
2100mm
<25mm
20-22
30
5.5
0.8-1.0
Gold Wet Pan Mill Details Show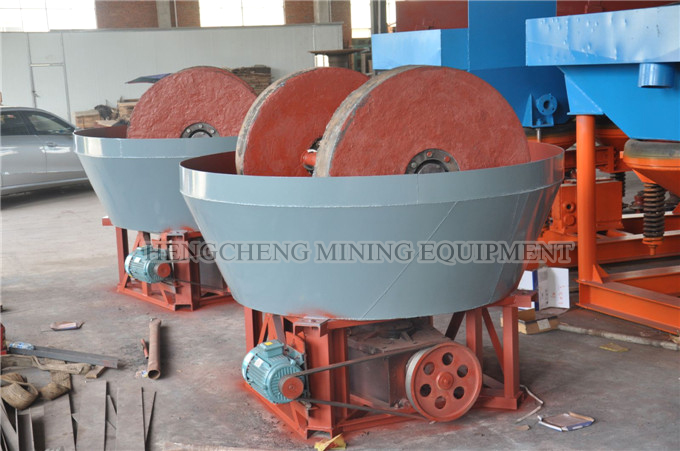 Wet pan mill outlook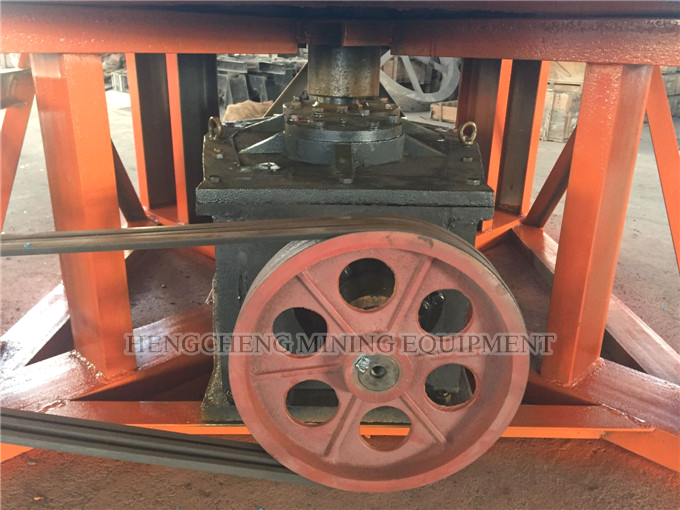 wet pan mill transmission part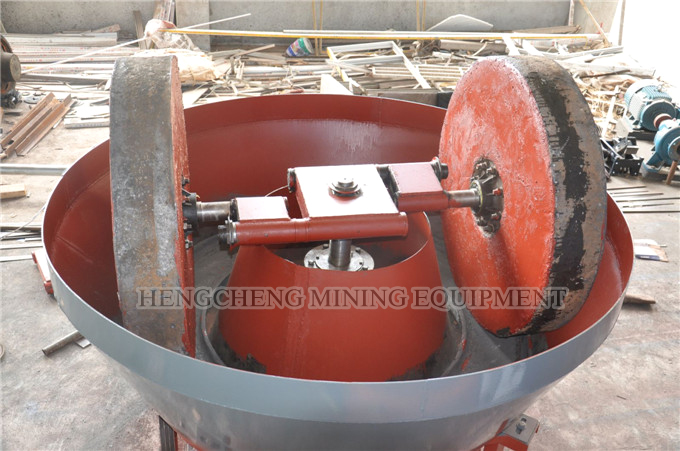 wet pan mill rollers ( cast iron material)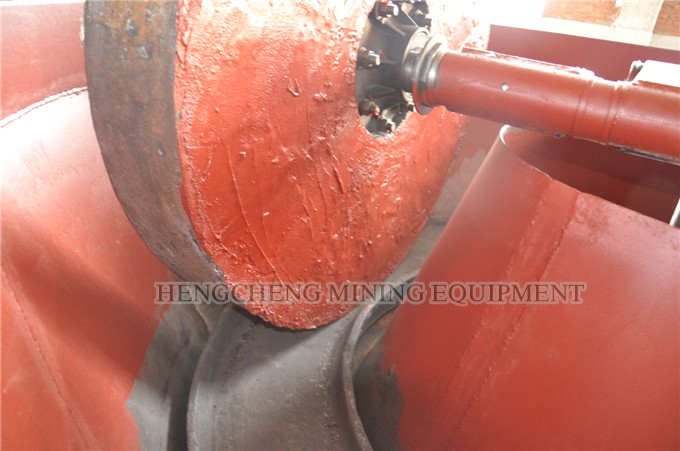 wet pan mill basin (cast iron material)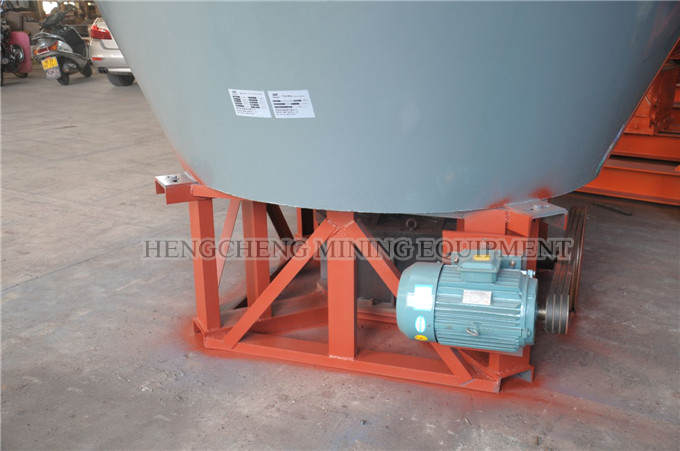 wet pan mill motor part & bottom support frame (reinforced structure)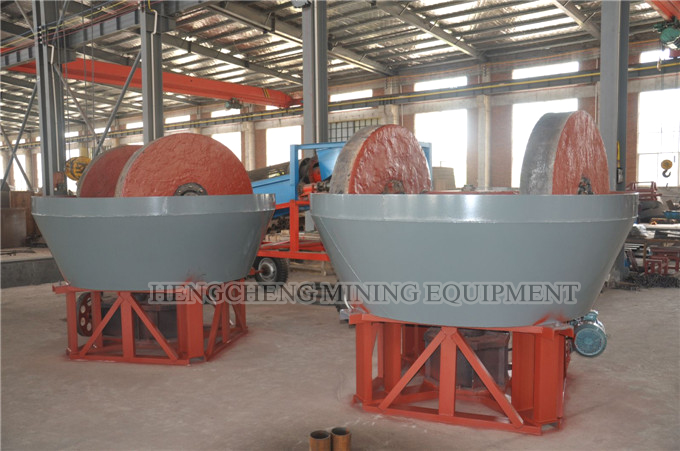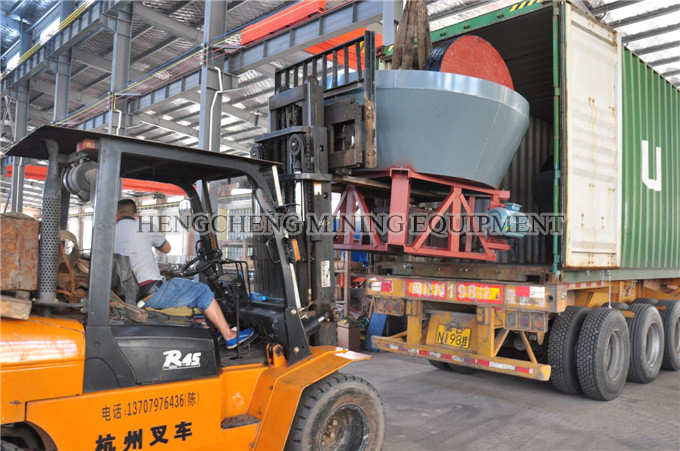 wet pan mills loading into container for exportation
Wet pan mill working video link: 
Welcome to contact for further discussion. 
Ms Tina Xu/ Sales Manager 
Mob: 0086-19970910905 (whatsapp)
Email: wendy@oreshaker.com