Rock Gold Jaw Crusher 
---We supply full line of mining equipments and technical support 
Description
Jaw Crusher is mainly used to crush kinds of mining stones primarily, and the largest compression resistance of the material is 320MPa. 
The jaw crusher is widely used in stone mining, metallurgy industry, building material, highway, railway, and chemical  industry.
-The deep crushing cavity increases the feeding capacity and output capacity;
-High ratio of crushing, homogeneous final product size;
-Adjusting the discharge opening through gasket, more convenient, it could meet different customers' requirenment
-Lubricate system is safe and reliable, easy to change the spare parts;
-Simple structure, easy maintenance, energy consumption is lower;
-Lower noise and dust.
Mining Jaw crusher is applicable for primary and rough crushing, widely used in these following industries:ore, sand and gravel plant, building material, road, railway, water conservancy and hydropower industry,etc.
working principle

The jaw crusher mainly consists of main frame, movable( swing ) jaw, eccentric shaft, toggle plates etc. The electric motor passes power via V-belt pulley to the eccentric shaft to make the movable jaw moves in mesh, therefore, materials in crushing chamber can be crushed.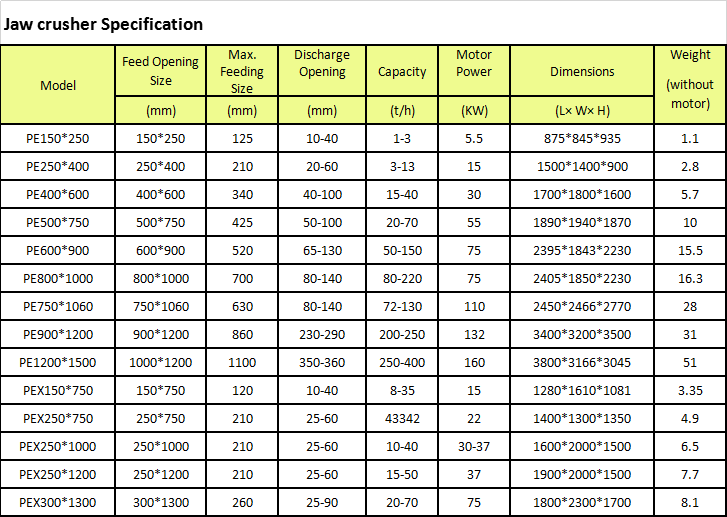 Rock Gold Jaw Crusher Details Show: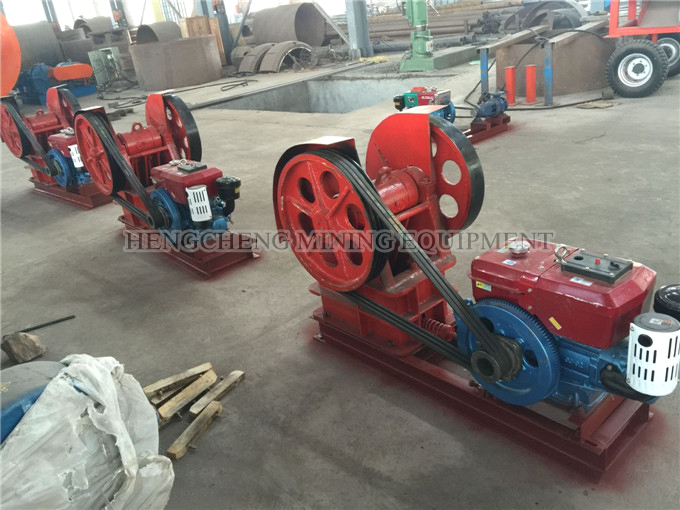 Small diesel engine jaw crusher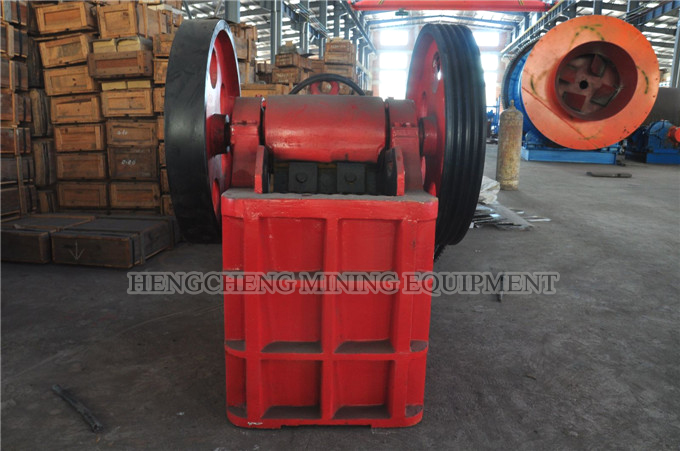 Jaw crusher outside view (cast iron outframe)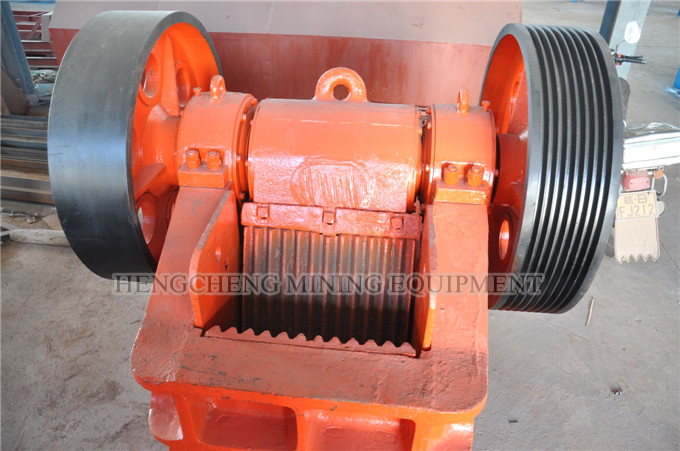 jaw crusher movable plate & fixed plate 
Jaw crusher flywheel (cast iron material)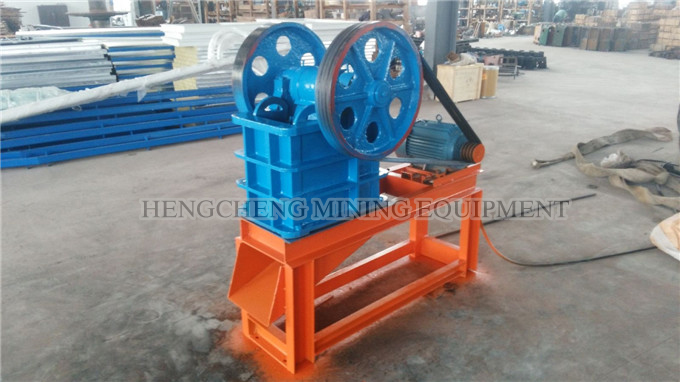 Small scale jaw crusher (PE150*2Our Jaw crusher installed in Africa Rock Gold Mine Site (5.0t/h line)
Welcome to contact for further discussion. 
Ms Tina Xu / Sales Manager 
Mob: 0086-19970910905 (whatsapp)
Email: sales@oreshaker.com