Low intensity wet drum magnetic separator
----We supply full line of mining equipments and technical support
Product Description
Magnetic separator is usually used for sorting the fine-grained strong magnetic minerals, or removing strong magnetic minerals from non-magnetic minerals. With a deep magnetic field, the machine can make a continuous row of ore feeding and discharge. It also has enough working clearance and high processing capabilities。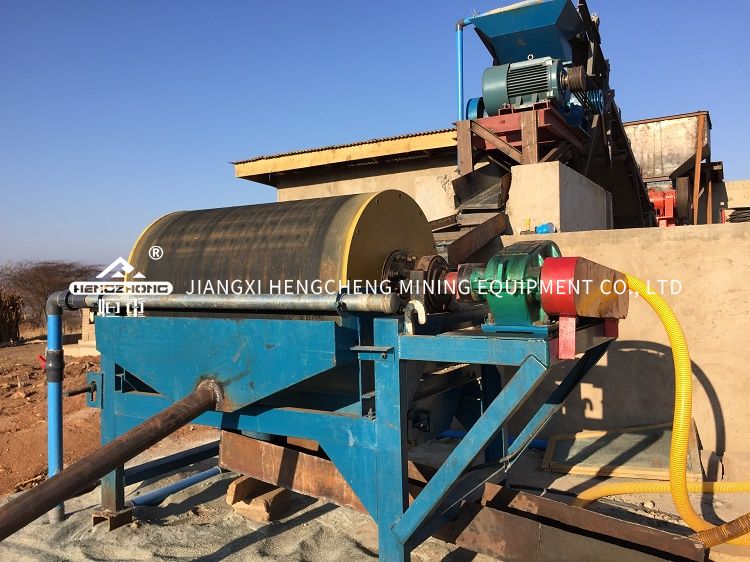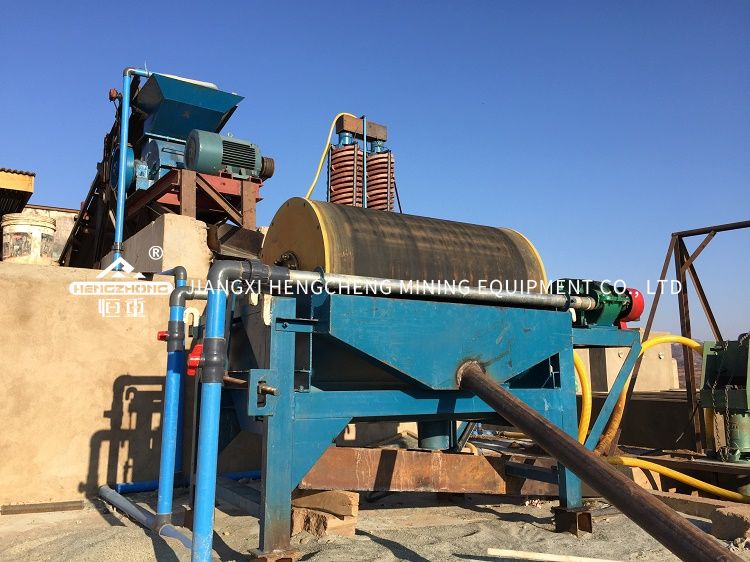 Application
The removal of small amounts of iron and iron-bearing minerals from industrial minerals has the concentration of various ferrous and nonferrous minerals.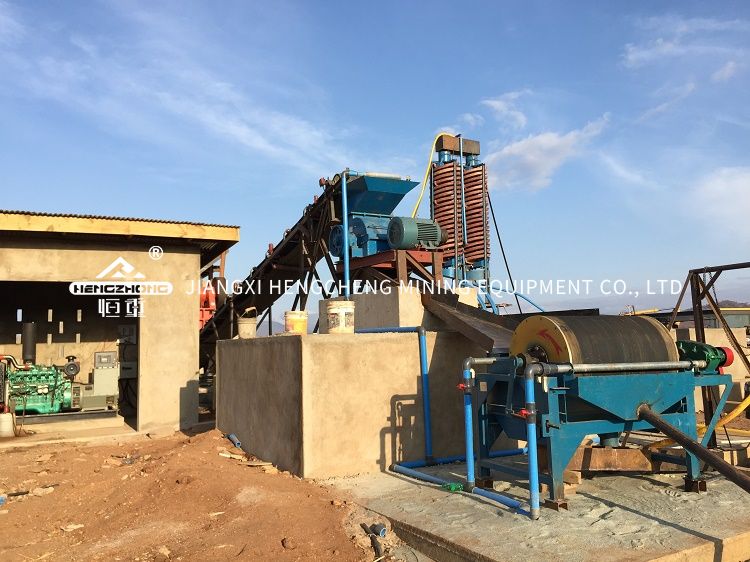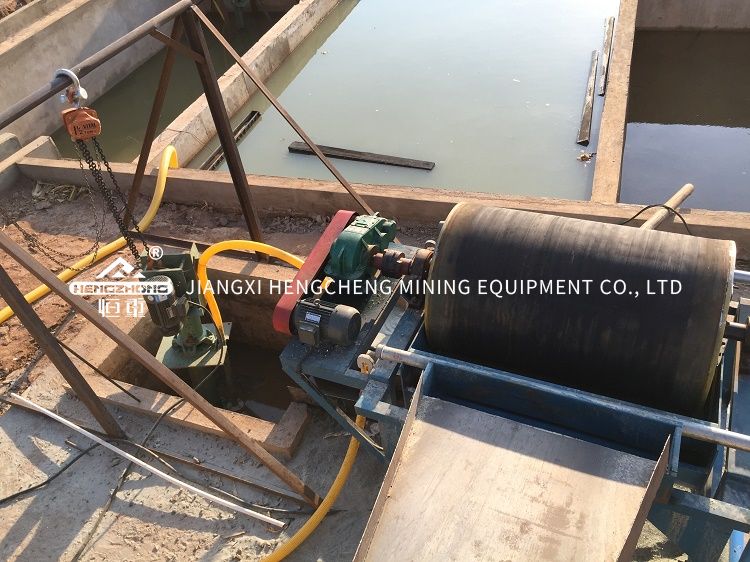 Features:
1. The magnetic system adopts quality ferrite material and Nd Fe B magnet.
2. The average magnetic induction of the drum surface is about 100 ~ 600 mT.
3. Fine beneficiating results, lower energy consumption.
4. Simple structure, large handling capacity, convenient operation and easy maintenance.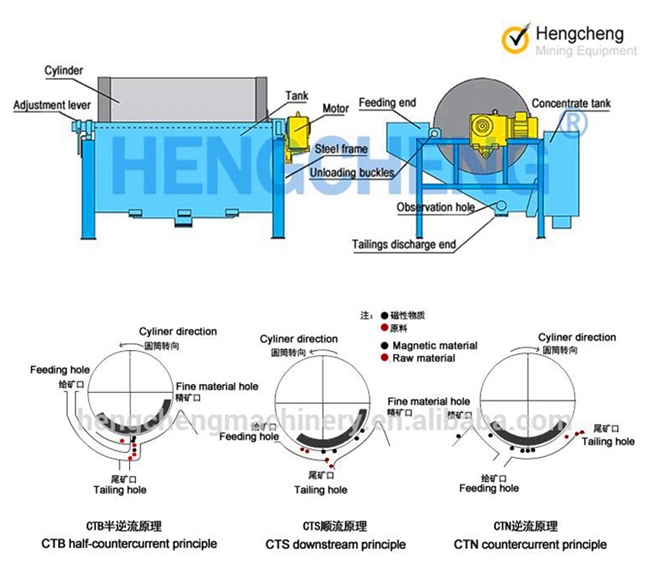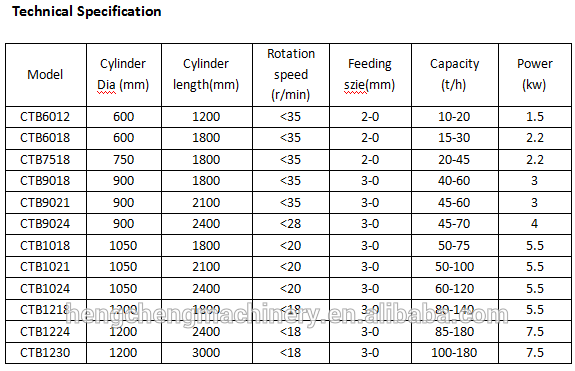 You May Like
Below machines you may need for  whole mining process of  mineral ore,  CLICK ⇓ !!!
Our Services
Pre-sale service: 
We will provide you with the prior plan, process flowchart design and production equipment in line with your special needs.
Sale-service:
We will send technicians to you for guiding the equipment installation, commissioning and staff training.
After-sale service: 
We will regularly pay return visit to customers for establishing a long-term and friendly relationship. 
All machines have one year warranty to make sure your machine work well.
Company Information
Jiangxi Hengcheng Mining Equipment Company is specialized in manufacturing various kinds of mining equipment. We have served the mineral processing industry as an excellent mineral processing equipment manufacturer for over 20 years.
Hengcheng company is dedicated to provide a complete line of equipment including shaking table, spiral chute, jig machine,trommel,rotary scrubber, flotation machine, magnetic separator,grinding mill, and so on. We are involved in the range of mineral beneficiation services including mineral testing, process flowchart design, installation and commissioning, technical consulting, as well as staff training,etc. Our proven technologies and experience permit us to provide every customer with the most effiicent & commercial beneficiation plant equipment.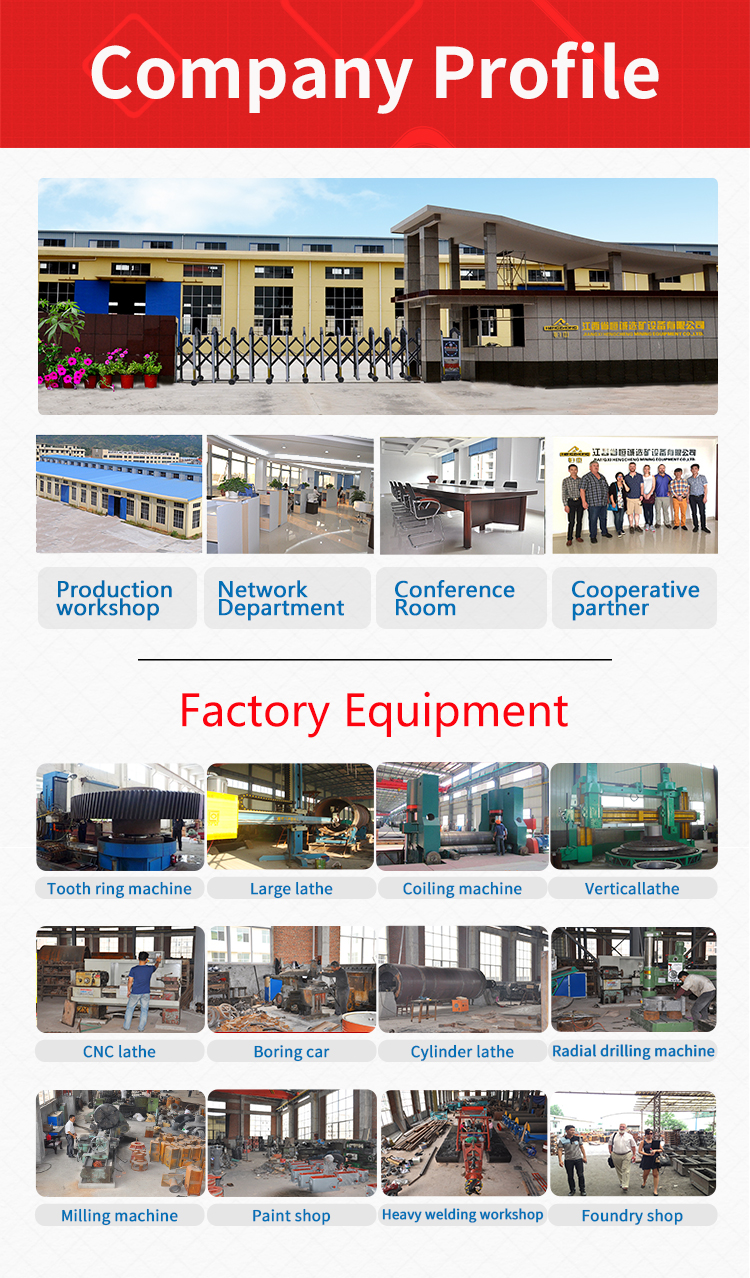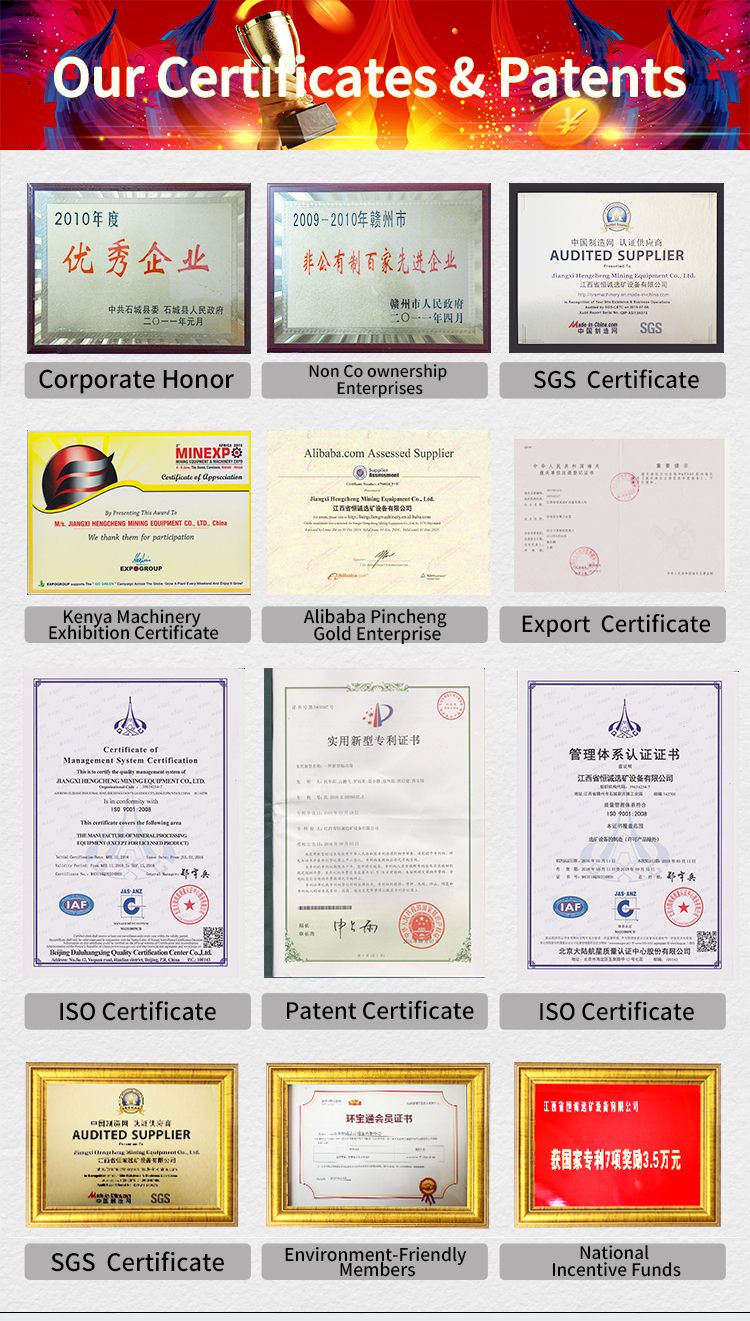 FAQ
1. Q: Can I visit your factory?
A: Yes. Many domestic and overseas customers visited our factory every year.
2. Q: What about the warranty of your equipment? Do you supply spare parts?
A: Our warranty is one year(12 months), and we can supply spare parts also.
3. Q: Do you provide after-sales service?
A: Yes. We have a professional after-sale service team to promptly and thoroughly solve your problems.
4. Q: Do you provide equipment operation training?
A: Yes. We can send professional engineers to the working site for equipment installation,  adjustment, and operation training. All of our engineers have passport.
5. Q: Do you provide producution flow chart?
A: Yes. Our experienced engineers are specialized in designing process flow for various ore  beneficiation, including iron ore, tin ore, copper ore, gold ore, chromite ore, manganese ore, etc.
6. Q: Can you test our sample ore?
A: Yes. You can send your samples to us for testing and analysis.
7. Q: Have you made the whole ore dressing lines?
A: Yes. We have made many large&small scale ore dressing lines at home and abroad.
CONTACT ME